Like most Culés with social media, I woke up, engaged in the bad habit of immediately checking my phone and fell right into this often used GIF: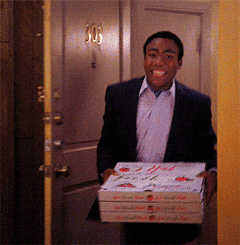 Barça Twitter was imploding in a flurry of infighting regarding the news that Frenkie de Jong is indeed choosing Paris Saint-Germain. Within hours of that long-awaited bombshell, it was reported that Ernesto Valverde is continuing next season as manger plus the Copa del Rey squad was released without a single youth player (or Malcom) in the bunch. This unholy trifecta turned the normally oozing molten malaise of Barcelona-related social media into a full-on volcanic explosion.
The reasons for the feelings attached to each of these pieces of news are defendable because they are just that, feelings. It's justified to be upset about de Jong suiting up for a Champions League rival. It's justified to be frustrated that after all the promises of nurturing young talent, they may not feature again in the competition that was seen as third important.
Those defenders of the integrity of the club are justified too. So what if one midfielder isn't coming to Barcelona? There are hundreds of others who would move Heaven and Earth to play for the Blaugrana. That's true, but it doesn't mean I'm not disappointed. I try to watch other clubs that attempt to bring the game the same joy that Barcelona do with their style. Ajax, Napoli and Real Betis are a few that come to mind, each club very different in tactics and personnel but seemingly playing on the principle of loving the game instead of getting into a wrestling match to win a game 1-0.
Being a Culé is easy. You root for one of the best teams in the world with the best player in the world and you win a ton of trophies. What's so hard about that? Well, the difficult part is this: the rest of the world doesn't understand that Barcelona represents ideals just as much as it does trophies. We play in a special way and only certain players can do that.
And yes, while "we don't need a talent like de Jong because we have all this other talent," this argument has been stripped of its bite by an arbitrary squad announcement for tomorrow's Copa del Rey. And yet, regardless of one match, that argument is still undeniably correct. Arthur is already an important part of the team. Carles Aleñá is just starting his first team journey. We all know how promising Riqui Puig is and Oriol Busquets is healthy again and getting back on track.
Look farther down the pipeline and the theme of excellence continues. The brightest news of the week should be the renewal of 16-year-old Ilaix Moriba. One of the top talents at La Masia looked to be on his to Manchester City mere weeks ago, but his commitment to the club can't be understated if he does resign, which he is close to doing. It's utopian, but Culés do live with the hope that six years from now we will be seeing a first team midfield that includes Arthur, Aleñá, Puig, O. Busquets, Moriba, Txus Alba, Jorge Alastuey and Xavi Simons; or at least most of these names.
So this is why some Culès are frustrated at the board. If we aren't bringing in the players that the fans have anointed as perfect for the club and we also aren't trusting the youth in a competition that we have arrogantly become tired of winning, then what is the vision for the future?
The petrol clubs have muddied the water and created a new class of transfer destination for players. Now the elite clubs are in a bigger fight for every name. The market is out of control and FFP be damned; Man City and PSG can offer players more money than the rest. Now we know how other clubs have also thought about us.
Winning trophies alone will not satisfy our thirst for proper football; but one player doesn't dictate the football we want to see. Of course I need to work through my break-up playlist to get over the loss of a certain Dutch prodigy, but the truth is that Barcelona will continue being Barcelona with or without him. La Masia still produces talent and the best talent will play for the first team. I will always believe that, regardless of the manager or board in charge.